MI Becomes The Second Artiste To Get A Book Written About Him By A Fan
Noel Michael Buki, a fan of Nigerian rapper, MI Abaga has written a book on the artiste and dedicated it to his inspirational views on life as reflected in his song. Which makes him the second artiste to get a book written about him right behind the legendary Fela.
A die hard fan of the 'Money' crooner, Buki took to Twitter and shared an image of the book's cover while seeking MI's permission to publish the book titled The CROWDED SELF: An Exposition of MI Abaga's "Study on Self-worth: Yxng DxnzL".
MI who was ecstatic, gave his un-wavered go-ahead to the fan. Some other artistes like Falz and Naira Marley have been used as case studies and in school thesis but this new development will make MI the only other artiste apart from Fela to have a fan write an inspirational book on him to be published and distributed.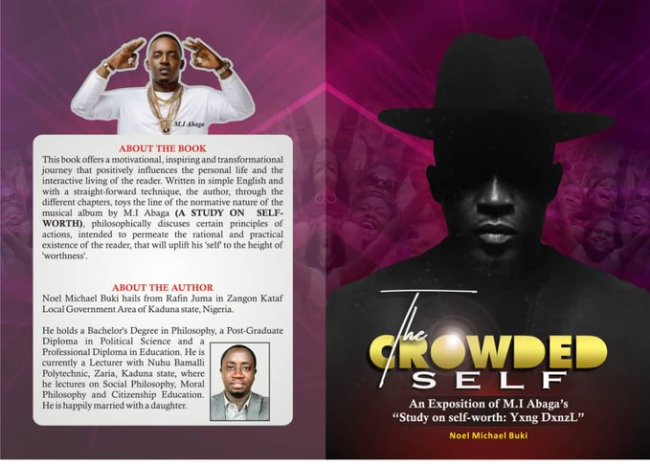 Some of the books published on Fela are; Afrobeat Fela and the Imagined Continent by Sola Olorunyomi and Dis Fela Sef, The Legend(s) Untold by Benson Idonije.
See MI's exchange with the fan:
Wow.. permission granted! https://twitter.com/noelbuki/status/1234738179627999233 …
Chief Daddy

@NoelBuki
This

I am convinced will benefit not just the one who has listened to #AStudyOnSelfWorth but the person who will now read it too. All I need is permission from @MI_Abaga to publish it. Kindly retweet until he sees it

@Uduak_Ekpedeme @Xzeecool @Omojuwa @choccitymusic @segalink
https://twitter.com/MI_Abaga/status/1234863082746368000