Ladies Got Disgraced After Rejecting A Man's Proposal In public
The idea if proposing to a woman publicly is gradually taking another shape as many are faced with different embarrassment on daily basis.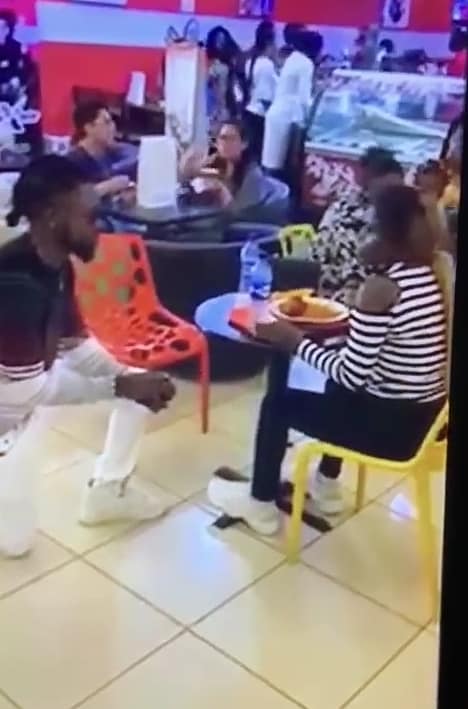 Before a man will walk up to a lady in public to propose to her, they should have discussed something related to that or the man should have seen a sign to conclude that the woman won't reject him.
It is really painful to think after you have spent so much money on a woman you call your lover and when the time comes for her to say yes, she bluntly refused your proposal and causing you a public disgrace.
This is the case of this young man who walked up to his lover in a public eatery and knelt down to propose to his woman only for the woman to reject his proposal, so out of annoyance the young man bent down and pulled off the white shoe he bought for her and he took the plate of rice and poured it into a lady and walked away with everything leaving the girl perplexed and shame in public.
Watch the video below;